Over 22 Years of experience


AACC Inc. 818.203.7780
Who can solve your biggest IT problem now?
Or help you return to operation quickly after a catastrophe?
Or ensure that your network really is safe and secure?
Or stretch your IT investment dollars farther than you ever thought they could go?
For hundreds of Los Angeles area companies,
the answer is us.
For a free IT Guide on security, spam control or backup,
please call 818-203-7780.
Contact us today to learn how secure your network and data really are...how to make those precious IT investment dollars
go farther...and why no one covers Los Angeles
small business IT better than AACC.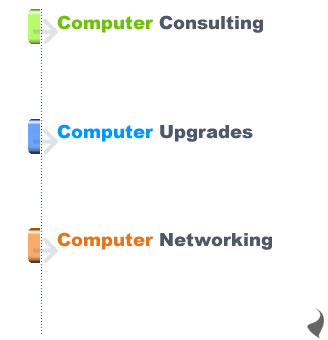 For more information, just call our Los Angeles office at 818-203-7780
We're Los Angeles's premiere provider of computer consulting, network troubleshooting, and other outsourced IT consulting services and support for small businesses. We work with people like you to improve IT operations, cut costs, and reduce business disruption.
We can handle challenging configurations from mixed Mac / PC networks to multiple office locations. And we have extensive experience with organizations in dozens of professional disciplines such as legal, architecture, engineering, financial services, medical, and non-profit